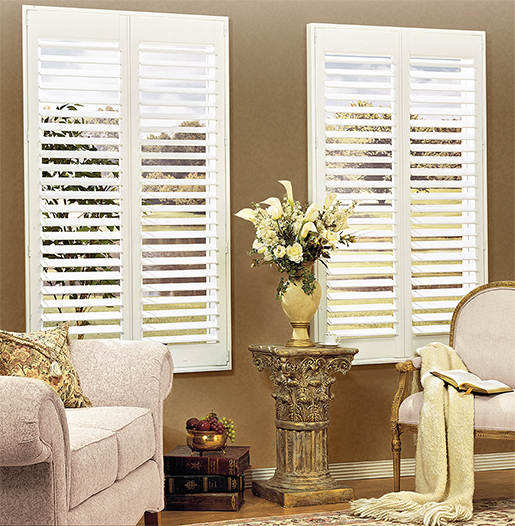 The Elegance of Shutters Made Affordable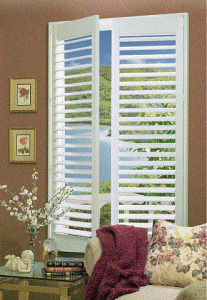 Allview Shutters is the elegant and low maintenance poly shutter solution for today's value driven consumer.  Designed to capture the look and feel of wood shutters with US Polymers proprietary WoodTex™ finish, AllView delivers the beauty of wood shutters but with big savings. AllView features US Polymers unique AllView rear tilter system that gives windows wide open and unobstructed views. A new innovative sliding track system eliminates the heavy slider surcharge on sliding glass doors. AllView gives you new features and new ways to save your customers big money!
Durable, Low Maintenance And Easy to Clean
The Polyresin materials are durable, low maintenance and easy to clean. The polyresin materials will not fade, peel, swell, warp or crack. Allview will look like brand new and deliver beauty for many years to come. And it's backed with our Lifetime limited warranty.
Your Opportunity To Go Green
AllView is made with polyresin, a renewable man made material that is 100% recyclable and reuseable.  Polyresin shutters leave the smallest environmental footprint of any shutter alternatives. An average size wood shutter uses 1.5 gallons of paint, half of which is released into the environment as VOC emissions or solid waste during the manufacturing process. Polyresin is completely paint free, recyclable, renewable and the durable green solution to shutters. Start saving your customers money with an eco friendly product.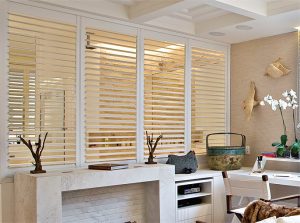 ALLView Shutter Installation Instructions
ALLView Shutter Track Installation Instructions
---
CACO, Inc. Window Fashions manufactures and distributes the highest quality blinds. We invite you to contact you nearest authorized CACO, Inc. Window Fashions dealer for in-depth product presentations, color selections for any of our CACO products.