Welcome to our new website!
Here at CACO we have been working behind the scenes to update our site with more information about our products for you.
Not only have we refreshed our website we have also been working hard to bring not only  more options to our current products but also introduce new product lines and give you, our customers, more choices.
Please check back often for posts on our updates as well as information on new product launches.
---
Mermet Avila Twilight FR Fabric Update
Due to unforeseen issues with the fabric from our vendor, effective March 8, 2021 the Mermet Avila Twilight FR fabrics will not be available. Until these issues are resolved we recommend the Mesa fabric line from Texstyles (Alkenz) which has similar properties and color offerings. Please click here to review the Mesa digital swatch card.
Additionally you may contact Customer Service at (800) 552-5278 for more information.
---
Now Available – Sample Book Rebate Program
In a effort to make some of our programs more accessible to all of our customers we would like to announce our new Sample Rebate Program. Simply purchase a sample book from the program, purchase an additional 10 units of that product within 180 days and submit our rebate form. Rebates are available on the following sample book or bag:
Boone Collection Cellular Shade Book
Sheerview Horizontal Shade Book
Gallery Collection Woven Wood Book
Dynasty Collection Woven Wood Book
Broadleaf Elegant Shutter Bag
Chelsea Elegant Shutter Bag 
The Rebate Form is available on the order form page or click here for the Rebate Form and for details on the program.
---
Sheerview Horizontal Sheer Shades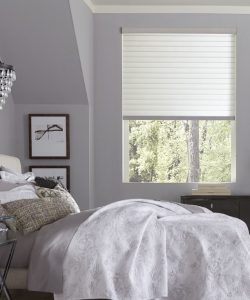 We proudly introduce our brand new Sheerview Horizontal Shade Collection available February 15th.
This new program offers the look of a blind and shade in one product. Horizontal color fabric vanes float between two soft color coordinated fabric sheers that allow you to soften your outside view or close for privacy. Please click here to review our Sheerview Horizontal Sheer Shade page.  
Contact or Customer Service department by phone 800-552-5278 or email at [email protected] or contact your local Sales Representative today for more information.
---
2021 Payment Policy Update

Effective March 8, 2021 and additional 2% convenience fee to all payments made using a credit card. To avoid this fee please contact customer services for our additional payment options.
---
2021 Price Increase and Freight Policy Changes
Effective February 15, 2021 we will have a price increase on most of our products along with several freight policy changes. Memos were emailed on Thursday and Friday January 28th and 29th. Copies will also be inserted in the January's statements.
Additionally the new 2021 CACO Price Guide will be emailed to customers no later than February 5th. Hard copies will be by customer request only and will be available in late-February.
For more information or to request digital or hard copy of the 2021 Price Guide when they available, please contact customer service for assistance.
---
January 22, 2021 – Cordless Fast Faux Product Change
We have been notified by our vendor that they will no longer be providing endcaps for blinds in our Cordless Fast Faux Program. The feature was considered cosmetic and the majority of blinds produced by our vendor did not include this component. The loss of the endcaps will be the only change to the product.
Effective Monday January 25th we will begin to ship orders that may include blinds a mixture of blinds that have some blinds that do not included the endcaps.
We thank you for your continued ask for your patience as we transition our stock over the next few months.
---
Boone Collection Cellular Shades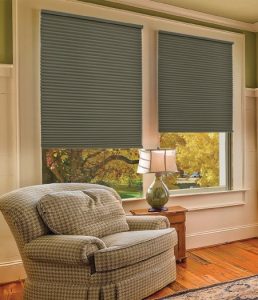 We proudly introduce our brand new Boone Collection Cellular Shades available December 1st.
The new collection is the most fashionable and comprehensive collection we have provided to date with a large range of options fabrics, all fully customizable at a more economical price than our previous program. With more cordless and motorization options along with new styles including skylight and slider shades, we can provide  shade you are looking for. Please click here to review our Boone Collection page.  
Additionally included in the Boone Collection is our economy Simply Cordless blinds, available in 3 cordless styles and 10 fabrics. Please click here to review our Simply Cordless page.  
Contact or Customer Service department by phone 800-552-5278 or email at [email protected] or contact your local Sales Representative today for more information.
---
Designer Natural Woven Wood Motorization Changes

Great News! Effective November 1st all motorized Gallery and Dynasty woven woods will be produced using AUTOMATE™ Li-ion rechargeable motors. The AUTOMATE ARC™ motors offer a wire free, rechargeable and easy to program motorization solution. An additional bonus to the upgraded motor will be the access to local technical support.
Power options include a 12V Wall Recharger or upgrade to a Solar Panel, which sleek design allows for unobtrusive placement behind the headrail.
Available controls include the 15 Channel Paradigm remote with LCD display, leveling control and ability to hide unused channels. Also available is the Pulse 2 Hub which with the use of a smart device allows for shade control to create personalized schedules, adjustments based on weather or time of day or voice control when pair with other supported devices by Apple HomeKit, Amazon Alexa or Google Assistant. Additionally, with the Hub a home network can be created or integrated into other home automation systems. As a bonus any other window product with an AUTOMATE™ motor can be added to the system create a larger network in the home.
Contact or Customer Service department by phone 800-552-5278 or email at [email protected] or contact your local Sales Representative today for more information.